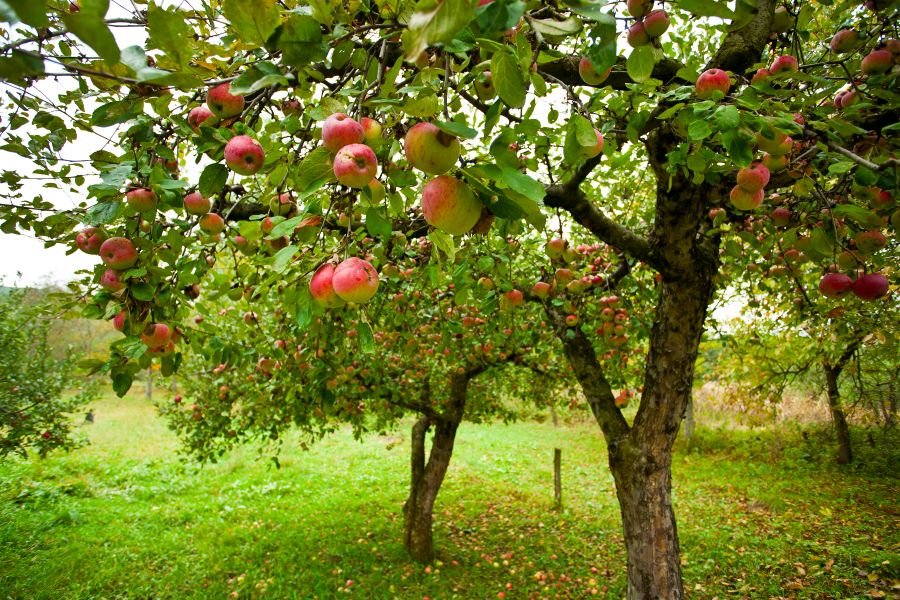 Yes, it is great to go down to your local garden centre to buy fruit trees. However, there are also many advantages to buying trees online.

One of the major advantages is that shopping online you can save a lot of money. Fruit trees for sale in garden centres are often more expensive compared to buying them directly from a grower. In other words, you get better value for money when you buy your trees direct.

When it comes to apples for sale, there is one major advantage. Although your garden centre may stock a few varieties, you are much more likely to find an exciting variety of trees at specialist growers. For instance, heritage apples are quickly becoming popular all over the UK. Unfortunately, many of them are not available in garden centres.

Another factor that you should not neglect is the advice element of the sale. A specialist grower will be able to give you advice which tree is best for your garden. When you have not grown apple trees before, it is great to be able to get personal advice from someone who has been growing different varieties for many years.
Your trees will be delivered directly to your home. A free home delivery is much more convenient than collecting your trees yourself or paying for a delivery. Very few garden centres up and down the UK offer free delivery. Most of the time, when you shop online, you can arrange a delivery time and day which is convenient to you. What can be better than that?
Growers that have fruit trees for sale like to support their customers. If you are concerned about your trees or if you have a specific problem, they are only too glad to offer advice.

What size apple trees for sale are available at your garden centre? Often you will find yourself talked into buying smaller trees. That is not going to help you when you want to kick start your apple tree growing venture or plant up your garden. Online tree sellers have more mature trees available. That is perfect for when you want your trees to start producing fruit faster.

Are apple trees difficult to plant? No, they are not. However, rest assured that your trees will come with detailed instructions on how to plant them and care for them. Just another advantage of buying your trees online.
Come to think of it, there is no reason you should not buy your fruit trees online.